Profile
Grant Access
Subscribe
Track Account

Did I say that out loud?
Who, me?
This journal contains content only suitable for those over the age of 18.
Paid Account
Created on 2009-05-01 11:16:10 (#160671), last updated 2017-04-19 (22 weeks ago)
6 comments received, 13 comments posted
2,559 Journal Entries, 506 Tags, 0 Memories, 6 Icons

About

Mini Bio
I refuse to act my age!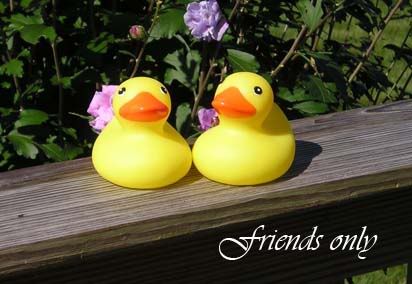 But I'm always happy to make new friends!




I love Celtic knots!




Aries is Ram Love
created by
akakios_avedis
"It isn't a bad thing to always know that someone on the other side of the world cares about you, that someone is always thinking about you with pleasure."
Laura Fraiser "An Italian Affair"





Sam: "You want to know what I confessed in there? What my greatest sin was? It was how many times I let you down. I can't do that again."

Dean: "Sam -"

Sam: "What happens when you've decided I can't be trusted again? I mean, who are you gonna turn to next time instead of me? Another angel, another -- another vampire? Do you have any idea what it feels like to watch your brother just --"

Dean: "Hold on, hold on! You seriously think that? Because none of it -- none of it -- is true. Listen, man, I know we've had our disagreements, okay? Hell, I know I've said some junk that set you back on your heels. But, Sammy... come on. I killed Benny to save you. I'm willing to let this bastard and all the sons of bitches that killed mom walk because of you. Don't you dare think that there is anything, past or present, that I would put in front of you! It has never been like that, ever! I need you to see that. I'm begging you."





Connect
GQMFs
,
andrew lloyd webber
,
bagpipes
,
billy boyd
,
bobby
,
castiel
,
colin farrell
,
crosstitching
,
crowded house
,
david tennant
,
dean
,
doctor who
,
dominic monaghan
,
dominic/billy
,
evita
,
ewan mcgregor
,
fan fiction
,
fantasy
,
figure skating
,
finn brothers
,
free speech
,
gaelic
,
harry potter
,
hawaii
,
highlander
,
hobbits
,
j2
,
jared padalecki
,
jensen ackles
,
jesus christ superstar
,
john barrowman
,
josh groban
,
jrr tolkien
,
keane
,
kilts
,
king arthur
,
les mis
,
lord of the dance
,
lord of the rings
,
lotr
,
lotr rps
,
marion zimmer bradley
,
mcfarrell
,
meriadoc brandybuck
,
merry/pippin
,
misha collins
,
monaboyd
,
musicals
,
off-kilter
,
pippin
,
rps
,
runrig
,
sam
,
scotland
,
shamrocks
,
singing
,
slash
,
star trek
,
star wars
,
supernatural
,
the eagles
,
the who
,
the x-files
,
thistles
,
torchwood
,
travel
,
u2
,
wincest
,
winchester boys
,
world without sundays

People
[View Entries]

Communities
[View entries]

Subscriptions (7):

Feeds
[View Entries]

Subscriptions (0)

Linking
To link to this user, copy this code:
On Dreamwidth:
Elsewhere: